What are Joint Compressions?
Joint compression is providing input into one's joints (mainly at the shoulders, elbows, wrists, and fingers) for proprioceptive input. Proprioception refers to the physical input on the body's joints, muscles, and bones that then elicit chemical, physiological, and physical changes in the body.
Our bodies need proprioceptive input to improve our body awareness, body organization, postural security; and once the body becomes more secure and organized, then it can relax, calm down, and handle stress in a more efficient manner.
In addition, joint compressions also utilize human touch which has been shown to facilitate the release of dopamine and norepinephrine. Dopamine and norepinephrine are two neurotransmitters that are responsible for mood regulation, motivation, lowering anxiety levels, and lowering depression (Neurogistics, 2015). So, by doing joint compressions with your child, you are actually getting" double the bang for your buck" as you are reaping the benefits of both proprioception and touch combined.
This will not only help your child on a physical and physiological level, but it will also help you and your child to bond as you complete this calming activity together.
---
When to use Joint Compressions?
Joint compressions are great to use to help calm your child and can be done multiple times a day if needed. Below are some suggested times to try the joint compressions with your child….
Before entering a stressful environment such as school, sports, or work
Before the child goes to bed
Before the child needs to complete homework
Before the child has a big test or presentation to give at school
During a daily sensory diet or plan at home or school
When your child is overly active and can't seem to sit still
When your child is having difficulty focusing
---
How to provide your child with Joint Compressions:
Always consult with your child's health care provider or Occupational Therapist when thinking about implementing joint compressions to ensure that they are appropriate for your child.
Ensure that your child is in a calm and quiet environment when possible.
Begin at the shoulders and work down the arm with one hand stabilizing the child's joint proximally (closer to the body) and one hand stabilizing the child's distally (further away from the body).
Provide 10 rhythmic compressions by pushing your hands towards each other.
Try to keep your hands and fingers flat against the child's body to ensure that you are not gripping/squeezing.
Repeat for all joints of both arms (shoulders, elbows, wrists, and each finger).
You can also repeat on legs at the hips, knees, ankles, and toes.
Additional joint compressions can be performed on the scalp (placing both hands around to the top of the head and gently applying pressure downward), shoulders (placing one hand on each shoulder and gently applying pressure downward), and hips (have the child lay on their back with knees tucked into chest, rest hands on each knee and gently apply pressure downwards).
---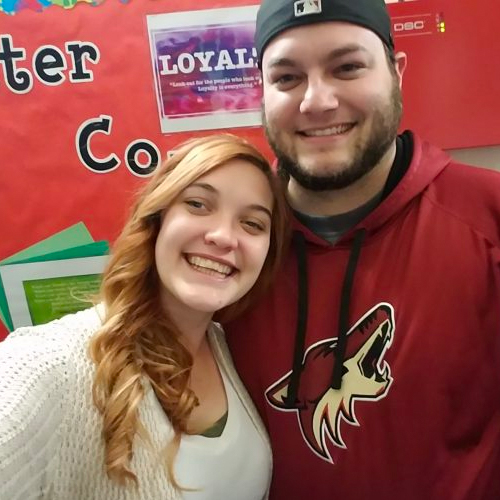 Blog by:
Amy L. – COTA/L
(Occupational Therapist Assistant)