Tummy time is the time that baby spends awake on their belly. It is an important position for baby to begin soon after birth! Start with smaller increments, around 5 minutes 4-5 times per day. Eventually, baby should be spending at least 60 cumulative minutes in tummy time each day. Break this time up in multiple sessions throughout the day. Babies need tummy time until they are able to crawl efficiently. Tummy time is important for the development of core, neck, shoulder and back muscles, as well as prevent flattening of the head (plagiocephaly or brachycephaly) and head tilting/rotation (torticollis). There are multiple variations of tummy time and how it can be done.
Boppy pillow:
Place the baby's knees onto the floor and fit a boppy pillow under the chest, bringing arms out in front or elbows tucked under shoulders.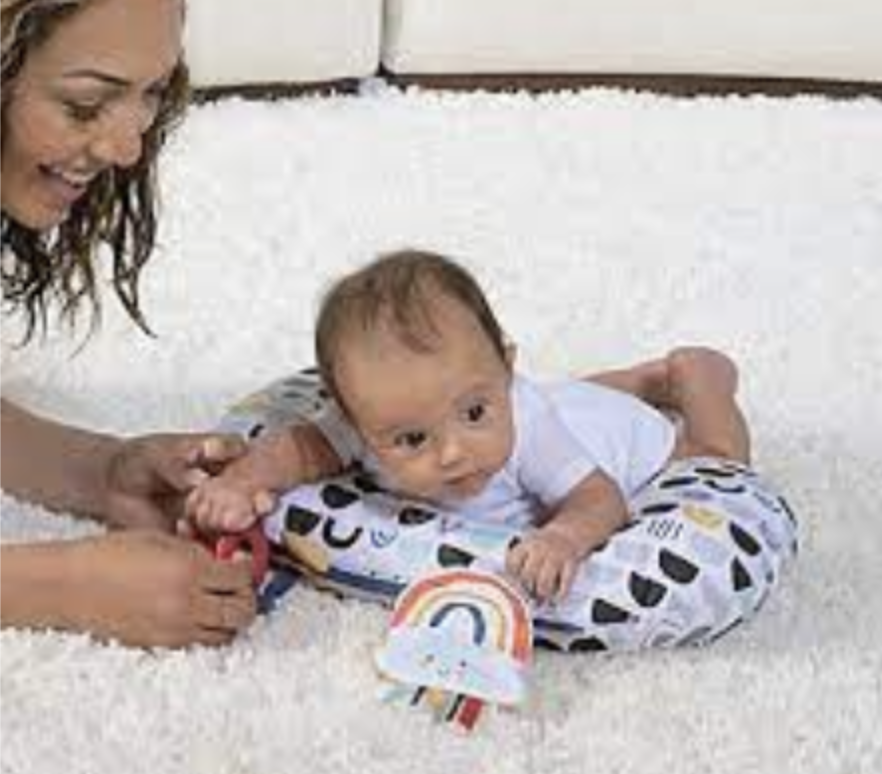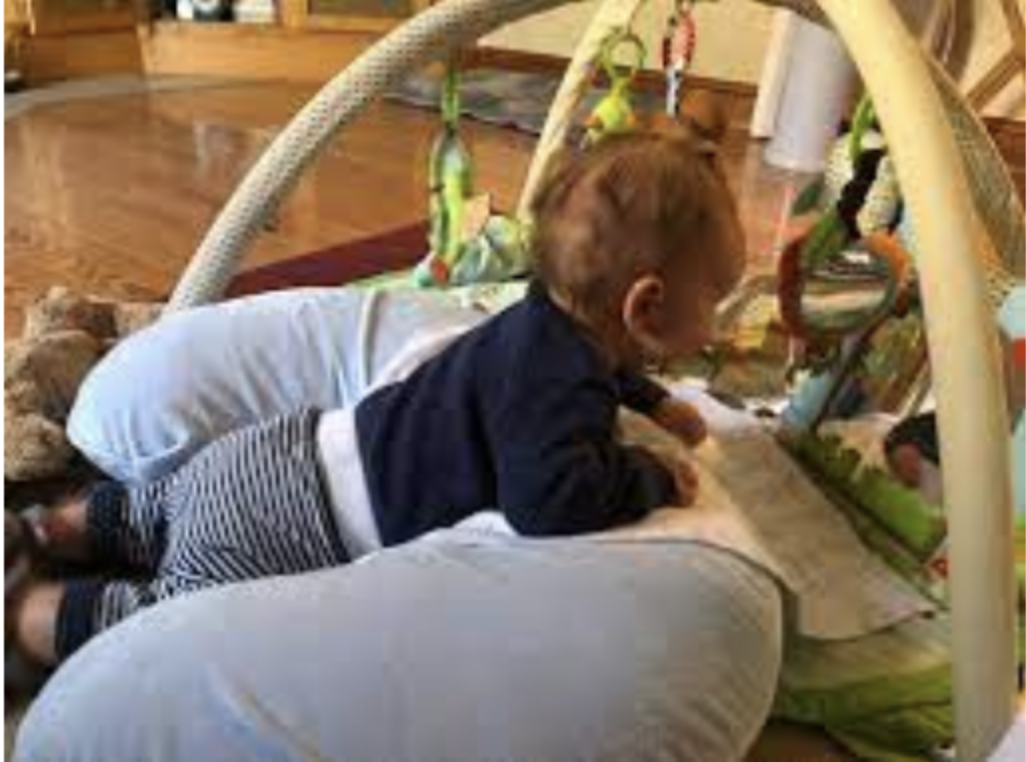 Wedge:
Another way to help your baby in tummy time is supporting the baby on an incline wedge. You can place the baby fully on the wedge or have the baby supported under the legs and chest with hands over the edge. Place toys on all sides of the baby to encourage lifting and turning head and reaching.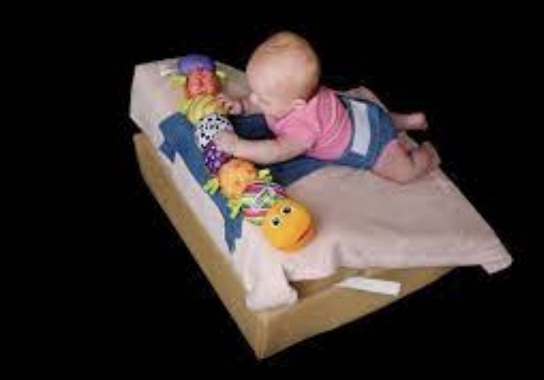 Couch cushions, Parent's leg or chest:
These same ideas apply with using couch cushions, and even a caregiver's leg or chest. When over a leg, elevate one leg higher for added support under the baby's chest. When the baby is on your chest, position yourself in sitting so the baby is slightly elevated.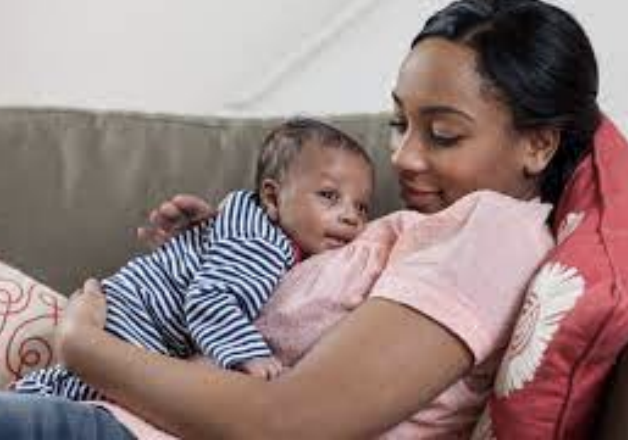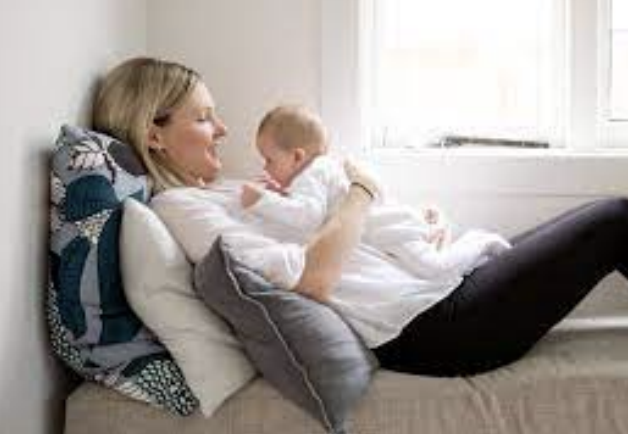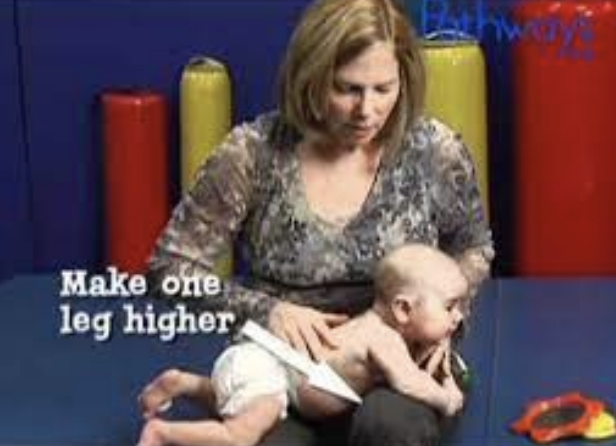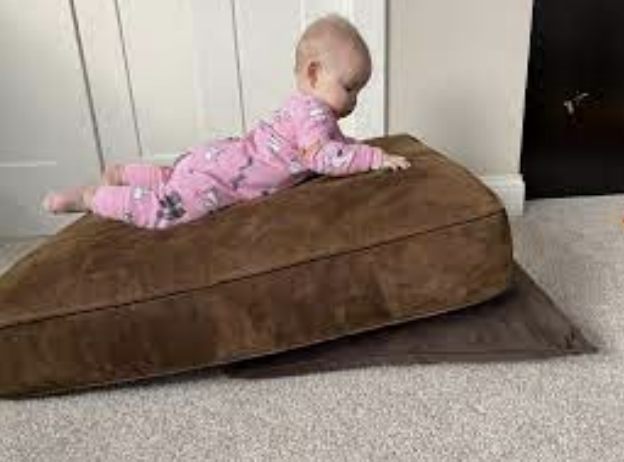 Written by: Ellie W DPT, PT – Physical Therapist