When so much of a child's learning/skill development is created through play, it is important to provide children with toys that will promote their development and provide opportunities to grow. Toys can improve a child's fine motor and manual dexterity, bilateral coordination, visual-motor integration, sensory processing, gross motor development, and so much more! Here I'll provide some recommendations and descriptions of toys for children at various ages, just in time for the holiday season.
Ages Birth-1 Year
At this age, children are developing/learning about their sensory systems and how to tolerate new inputs since leaving the womb. It is important to introduce children to different toys that make noise, light up, have mirrors, different textures, and provide aspects that allow the baby to hold onto and develop fine motor skills and grasp patterns.
Recommendations:
Rattles that make noise or light up
Plush animals that make sounds or light up
Activity Gyms to prompt reaching
Mobiles/Wind Chimes
Interactive Play Mats
Ages 1-2 Years
Children really begin to develop and enhance their fine motor skills at this age, including pincer grasp and radial digital grasp (pictured below). Giving children the opportunity to play with toys that prompt these grasp patterns aid in their ability to color/write and complete functional tasks as they age. Also, encourage children to practice pulling to stand, cruising around furniture, and walking independently.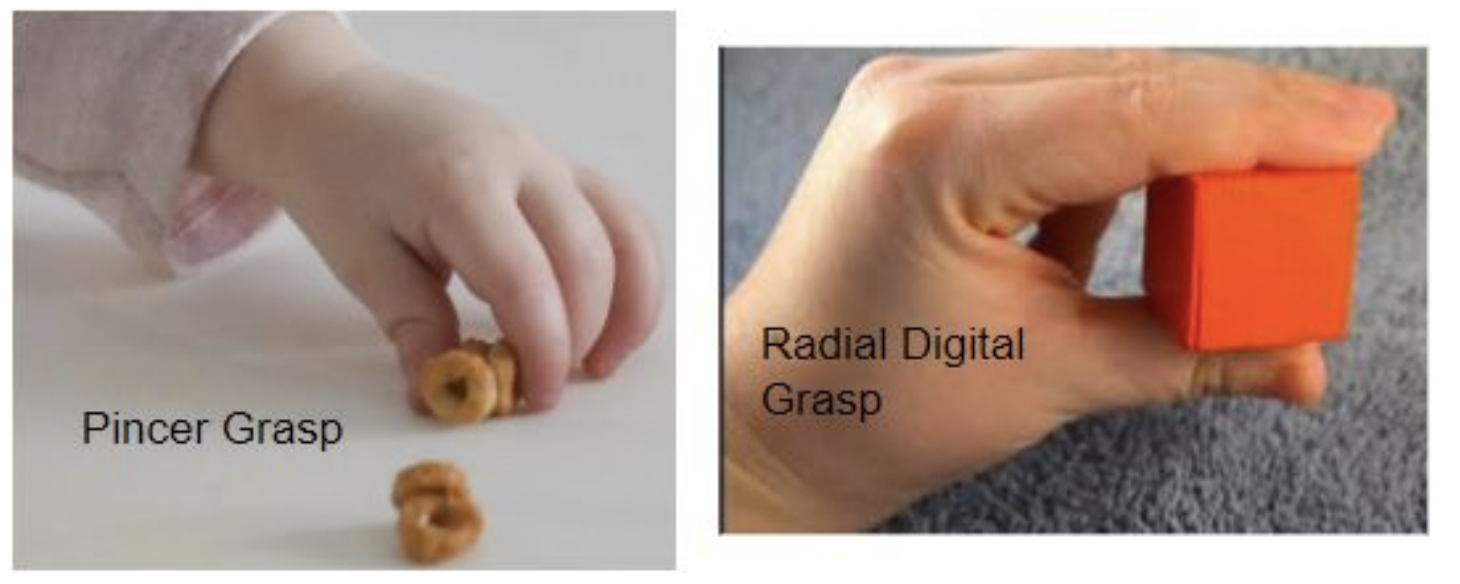 Recommendations:
Wooden Toy Blocks to stack
Simple Shape or Animal Peg Puzzles
Peg Board
Musical Toys
Large Pop Beads
Simple Cause and Effect Toys
Cloth Books
Sit-to-Stand Learning Walker
Ages 2-3 Years
A child's visual-motor skills and fine motor precision develop at these ages. This includes the ability to perceive and copy simple patterns in blocks, engage in pre-writing strokes, and cutting skills. This age is also important to promote purposeful and imaginative play patterns and sensory-based play.
Recommendations:
Crayons and Art Supplies
Playdoh
Kinetic Sand
Safety Scissors
Wooden Blocks and Interlocking Blocks
Toy Foods/Kitchen Sets
Dress-Up Clothes and Items to Play Pretend
Books with Illustrations
Construction Toys
Ages 3-5 Years
The preschool age is a critical time for children to continue to further develop fine and visual motor skills, as well as engage in more cognitively demanding tasks and learning activities. Engaging in shapes and letter play, memory games, and completing simple craft projects is a great way to promote learning while enhancing grasping patterns.
Recommendations:
Puzzles
Bracelet Making Kits (Consider Letter Beads)
Matching Games/Cards
Simple Board Games
Playdoh (practice making shapes and letters and hiding beads to pinch out)
Letter Puzzles or Toys
Tricycle
Coloring Books
In general, when selecting toys for your child at any age, think about how the toys can be used to promote innovation and imaginative play, and what your child would need to do to play with the toy (using one hand versus both hands at once, smaller toy pieces to engage pincer grasp, etc.). Toys with multiple uses and methods of engagement enhance skill and cognitive development.
---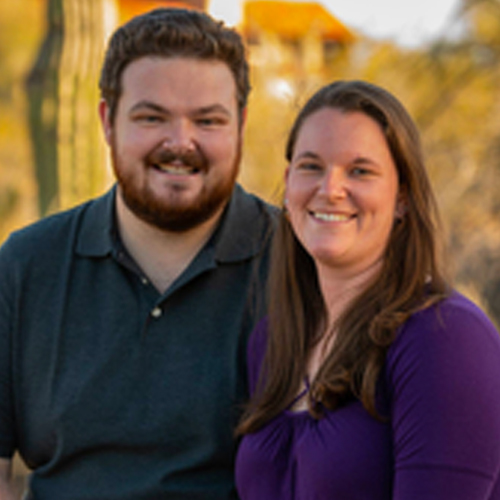 Blog by:
Kayla D. – MOT, OTR/L
(Occupational Therapist)