Please Read Notice of Privacy Practices Here
To begin the enrollment process, please fill out the Client Intake Packet via options 1 or 2 as described below.  We recommend saving and printing a copy for your records. Once your paperwork is received, you will be contacted via phone and/or email for next steps.
Option 1:
The intake packet can be downloaded, filled out electronically via Adobe Reader DC, signed electronically and emailed to info@nvpediatrictherapy.com.
IMPORTANT:
You will need Adobe Reader DC or newer in order to save the intake packet for electronic submission. The intake packet must be OPENED in Adobe Reader DC in order to save entered information.  You will not be able to save the entered information if you fill out directly from the web browser. We also recommend entering in date and name then saving to assure that your entered data is captured correctly prior to filling out the entire intake packet, this can save a lot of frustration.  If there are any questions please don't hesitate to contact our office at (602) 808-9912.
You can download the most recent free version of Adobe reader from the following location: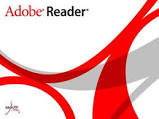 Option 2:
You can also download the intake packet, print a blank copy, fill out and submit by fax or mail or take directly to our office during normal business hours.  We recommend having a copy of the intake packet for your records or in case of loss in mail.
FAX: (602) 875-0385
MAIL or DROP OFF:
North Valley Pediatric Therapy
Attn: Intake
42211 N. 41st Dr.
Suite 145
Phoenix, AZ  85086
Location Map: